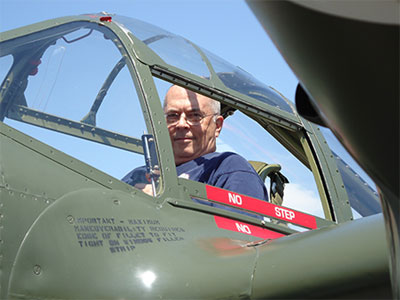 // About Craig MacIntosh
Craig MacIntosh was a newspaper political cartoonist and illustrator for 22 years. He served as an infantry platoon leader in Vietnam. He lives in Minnesota. 
McFadden's War, his newest book, a compelling tale of greed, crime and action set in the tropical paradise of the Philippines. The Last Lightning, his second book, has its origins in the events of World War II, as did his first novel, The Fortunate Orphans. The fast-paced plots of both books quickly move beyond the war to contemporary times.
Craig MacIntosh was born in Long Beach, California, in 1943. His father was a career Navy officer who was a veteran of both the Atlantic and Pacific wartime theaters. His family moved constantly between naval bases on both coasts before settling in Honolulu, Hawaii, in 1958. After high school graduation in 1962, MacIntosh enrolled at the University of Illinois and graduated with a degree in fine arts in 1966. Drafted that fall, he attended OCS at Ft. Benning, Georgia, where he was commissioned an infantry second lieutenant in January 1968. He served as a platoon leader with the First Infantry Division, "The Big Red One." After leaving the Army in 1970, he began his journalism career as a political cartoonist with the Journal Herald in Dayton, Ohio. Five years later, he and his wife, Linda, moved with their daughter and son to Minnesota, where he worked as an editorial cartoonist for the Minneapolis Star. While there, he and fellow editorial cartoonist Steve Sack created the syndicated children's feature "Doodles," distributed by Los Angeles–based Creators Syndicate. In 1992, he left the newspaper to pursue a career as the artist for the widely published cartoon strip "Sally Forth," which appears in 600 papers. In addition to comic strip duties, MacIntosh began penning fiction. Along with writing, he continues painting watercolors as well as creating bronze sculptures.
Photo by Greg Gibson